At first, these imported concrete anchors were of very poor quality due to inconsistencies with meeting exact specifications, packaging, labeling items, accurate counting, quality of pallets and other problems. However, these problems have gradually been solved. The quality of these imported concrete anchors are now excellent and all specification requirements are accurate. The manufacture of most concrete fasteners has been sent overseas by large concrete anchor distributors. In fact, it is impossible to purchase some types of concrete anchors that have actually been manufactured in the US. Recently, the manufacturing of wedge anchors and drop in anchors has been sent overseas. Companies such as Hilti, Red Head and Powers that have traditionally manufactured its products in the US have sent their products overseas as well. Hilti opened up its own manufacturing plant in China in order to relocate the manufacturing of its Kwik bolt wedge anchor and the HDI (Hilti Drop-In) from its Tulsa, OK plant. Some of the national brand companies package their products in the US using red, white and blue as their company colors.
American made wedge anchors can be purchased from Concrete Fastening Systems Inc. located in Cleveland, Ohio. The brand name of our wedge anchors is the Thunderstud, which has been manufactured in the US for over 40 years. All standard sizes are manufactured in standard carbon steel that is zinc-plated as well as hot-dipped galvanized in 303 and 316 stainless steel. Special lengths and materials can also be manufactured with certification of that they are American made as well as certification of the use of American steel to meet these requirements. The nuts and washer that are packaged with the wedge anchors are not manufactured in the US, but American made nuts and washers can be included as needed.
American made drop-in anchors are no longer impossible to find. On January 1, 2010- Concrete Fastening Systems Inc. brought back the ability to manufacture them in the United States. All sizes of the drop in anchors are available in carbon zinc plated, 303 stainless steel and 316 stainless steel. Most of the diameters are in stock in smaller quantities at this time and large quantities can be manufactured with a two to four week lead time.
American made concrete fasteners are always the right choice when possible.
---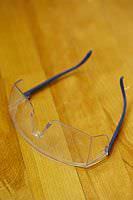 As with any anchoring project, it is important to keep safety in mind and follow instructions carefully. Always remember to wear safety goggles, handle all tools with extra care and follow all technical specifications. This article is meant to serve only as a basic explanation of concrete fasteners. Always refer to manufacturer's instructions or consult a contracting expert during any anchoring project.
Article Written By:
Mike Pistorino, Vice-President Operations
---
Concrete Fastening Systems, Inc. has over 40 years of experience selling concrete fasteners. We can ship out one box or a whole pallet of concrete anchors. Our products are of the highest quality... "your satisfaction is guaranteed". We ship all orders the same day the order is received.