Concrete fasteners come in numerous different styles, types, and configurations. The styles of concrete fastener include male and female. Male concrete fasteners require the use of a nut and washer to fasten the fixture to concrete. These anchors can be inserted through the fixture and into the base material with the fixture in place. Female concrete anchors require a bolt to be placed through the fixture and into the concrete anchor. Female anchors must be set in place first and then the fixture moved into place before the bolt can be inserted.
The type of concrete fastener refers to the material that the concrete anchor is made from. Some concrete anchors are made from carbon steel that is zinc plated while others are stainless steel. Other types include hot-dipped galvanized and Zamac. Carbon steel zinc plated anchors are suitable for indoor applications or in areas without the presence of moisture. Stainless steel concrete anchors are available in different grades of stainless steel (410, 303, 304 and 316) and can be used in moist areas or submerged in water. These stainless steel anchors can also be rust resistant to some chemicals. The configurations of concrete fasteners relate to how the anchor mechanically obtains friction to the base material and in the case of the female anchor, the type of bolt required to set or be placed into the anchor.
Styles of Concrete Fasteners
Male Concrete Fasteners: Wedge anchors, sleeve anchors, strike anchors, Tapcons, split drive and hammer drive anchors
Female Concrete Fasteners: Drop-in anchor, machine screw anchor, lag shields, single expansion anchors and double expansion anchor
Types of Concrete Fasteners
Zinc Plated: Wedge anchors, sleeve anchors, strike anchors, Tapcons, split drive anchors, hammer drive anchors, nylon nail-its, and drop-in anchors.
Stainless Steel: Wedge anchors, sleeve anchors, Tapcons, hammer drive and drop-in anchors
Hot-dipped Galvanized: Wedge anchors
Zamac: Hammer drive anchors, machine screw anchors, lag shields, single expansion anchors and double expansion anchors
Configurations of Concrete Fasteners
Concrete fasteners that utilize a mechanical means to achieve friction come in different configurations. The basic means for achieving friction is to insert the anchor into a hole in the base material and then after it is in the hole, to expand it so that it is larger than the hole. This expansion is achieved in two ways: by the anchor itself or by an outside source such as a bolt, lag screw or setting tool.
Anchor Expansion: Wedge anchor, sleeve anchor, strike anchor, split drive and hammer drive anchor
Outside Source Expansion: Drop-in anchors, machine screw anchors, lag shields, single expansion and double expansion anchors
It is necessary to take all of these factors into consideration when determining which type of concrete anchor is best for your unique application. Some environments will demand a stainless steel anchor while others will require that the anchor achieves friction by itself rather than an outside source. No matter what the application is, it is essential to use the correct anchor for the job in terms of style, type, and configuration.
---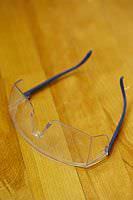 As with any anchoring project, it is important to keep safety in mind and follow instructions carefully. Always remember to wear safety goggles, handle all tools with extra care and follow all technical specifications. This article is meant to serve only as a basic explanation of concrete fasteners. Always refer to manufacturer's instructions or consult a contracting expert during any anchoring project.
Article Written By:
Mike Pistorino, Vice-President Operations
---
Concrete Fastening Systems, Inc. has over 40 years of experience selling concrete fasteners. We can ship out one box or a whole pallet of concrete anchors. Our products are of the highest quality... "your satisfaction is guaranteed". We ship all orders the same day the order is received.