Concrete Fastening Systems, Inc. manufactures drop-in anchors in the United States and uses steel melted in America. Our domestic drop-in anchors meet ARRA (American Recovery and Reinvestment Act) requirements and can be made from carbon steel, 304 or 316 stainless steel.

Ordering
Our online drop-in anchors are not domestic. To order the domestic drop-in anchors please call Mike at 216-357-7431. All paperwork, including material certification and manufacturing certification, is provided after a written purchase order has been received.

pre-assembled
The drop-in anchor comes pre-assembled with the internal expansion plug securely held in place and ready for installation.

Base Material
Drop-in anchors should only be used in solid base materials, such as concrete. They should never be used in base materials like brick, block or stone.

Design
Drop-in anchors are designed for overhead applications to provide maximum holding power and ease of installation. The internal plug is manufactured to allow for maximum expansion of the anchor as well as a positive structure to ensure increased expansion if tension is increased.

Types
American-made domestic drop-in anchors are made from three different types of materials: carbon steel that is zinc plated, 304 stainless steel or 316 stainless steel.

Designated Size
Drop-in anchors are manufactured in five different diameters. The designated diameter of the drop-in anchor refers to the inside diameter or size of bolt that can be inserted into the anchor. (See Chart A.)

Hole Size
The diameter of the hole that needs to be drilled in the concrete is equal to the outside diameter of the anchor. (See Chart A.)

Anchor Length
Each diameter of anchor comes in only one length, as the diameter of the anchor gets larger the length of the anchor gets longer. (See Chart A.)

Threads
The internal threads of each anchor are national coarse threads and are about equal to half the overall length of the anchor. (See Chart A.)
CHART A
| | | | |
| --- | --- | --- | --- |
| Size | Hole Size | Anchor Length | Threads Length |
| 1/4" | 3/8" | 1" | 1/2" |
| 3/8" | 1/2" | 1-9/16 | 5/8" |
| 1/2" | 5/8" | 2" | 3/4" |
| 5/8" | 3/4" | 2-9/16" | 1" |
| 3/4" | 1" | 3-3/16" | 1-1/4" |



Setting Tool
Each diameter of drop-in anchors has a corresponding setting tool that is sold separately.
Diameter of Drop-In Anchor Anchor Part Number Setting Tool Part Number
| | | |
| --- | --- | --- |
| Diameter of Drop-In Anchor | Anchor Part Number | Setting Tool Part Number |
| 1/4" | DI14 | DIST14 |
| 3/8" | DI38 | DIST38 |
| 1/2" | DI12 | DIST12 |
| 5/8" | DI58 | DIST58 |
| 3/4" | DI34 | DIST34 |


Packaging
Each size of drop-in anchors is packaged in different box quantities as well as in different case quantities.
Anchor Box Quantity Case Quantity


| | | |
| --- | --- | --- |
| Anchor | Box Quantity | Case Quantity |
| 1/4" | 100 | 1000 |
| 3/8" | 50 | 500 |
| 1/2" | 50 | 500 |
| 5/8" | 25 | 250 |
| 3/4" | 25 | 125 |
Installation

The installation of the drop-in anchor is fast and easy:
Drill hole in concrete to a depth of 1/8" deeper than the length of drop-in being installed.
Clean hole
Insert drop-in anchor with threaded open end up towards the surface of the concrete.
Insert the properly sized setting tool into the drop-in anchor and strike with a hammer until the internal plug is fully set.
---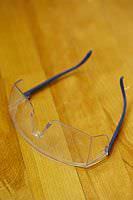 As with any anchoring project, it is important to keep safety in mind and follow instructions carefully. Always remember to wear safety goggles, handle all tools with extra care and follow all technical specifications. This article is meant to serve only as a basic explanation of concrete fasteners. Always refer to manufacturer's instructions or consult a contracting expert during any anchoring project.
Article Written By:
Mike Pistorino, Vice-President Operations
---
Concrete Fastening Systems, Inc. has over 40 years of experience selling concrete fasteners. We can ship out one box or a whole pallet of concrete anchors. Our products are of the highest quality... "your satisfaction is guaranteed". We ship all orders the same day the order is received.