Powers Tapper Concrete Screw Anchors
The Powers Tapper concrete screw is designed to tap threads into solid base materials such as concrete, brick or block. The Tapper screws come in three diameters of 3/16", 1/4", and 3/8" and in lengths ranging from 1-1/4" to 6". The length of Tapper used for any application is dependent upon the embedment depth and the thickness of the material being fastened. The diameter of Tapper to use depends on the holding values required and the hole in the material being fastened. The materials contained in each diameter screw are as follows:
3/16" and 1/4" diameter are manufactured from a carbon steel complying with AISI 1022, case hardened and coated with a Perma-Seal coating.
1/4" manufactured from a type 304 stainless steel
3/8" made from carbon steel that complies with AISI 1022, case hardened and plated with zinc in accordance with ASTM B 633 Type lll.
Installation of Powers Screw Anchors
Before the Tapper is installed, the concrete must have reached its minimum designated strength. The Tapper concrete screws must be installed into a predrilled hole in concrete that has a minimum thickness of 1.5 times the embedment depth of the screw.
Using a hammer drill in the hammer and rotation mode, drill the correct diameter of the hole in the concrete for the diameter of Tapper concrete screw being used.
Make sure that the depth of the hole in the base material is a minimum of 1/4" deeper than the Tapper concrete screw will be embedded in the base material.
Using compressed air, clean the hole of all dust and debris.
With a drill set in the rotation mode, drive the Tapper concrete screw to the embedment depth desired.
Tapper Anchor Spacing
The Tapper concrete screws must be placed a minimum of 16x the diameter from each other and from any unsupported edge with no adjustment factors. For example, when using 1/4" Tapper concrete screws the minimum distance from each other or from an unsupported edge is 4", i.e. 1/4" (.25") x 16 = 4".
Tapper Applications
The tapper concrete screws used in vibratory or shock loading applications are not covered in this report.
ICC –ES Findings
The tapper concrete screw sold by Powers Fasteners, Inc. complies with the 1997 Uniform Building Code, 2000 International Building Code, and the 2000 International Residential Code subject to these conditions:
Concrete Fastening Systems, Inc. can supply the Tapper concrete screw manufactured by Powers Fasteners, Inc. and can also supply the Tapcon brand concrete screw that has been evaluated by ICC-ES report number ESR-2202.
---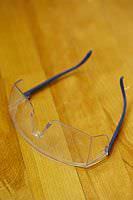 As with any anchoring project, it is important to keep safety in mind and follow instructions carefully. Always remember to wear safety goggles, handle all tools with extra care and follow all technical specifications. This article is meant to serve only as a basic explanation of concrete fasteners. Always refer to manufacturer's instructions or consult a contracting expert during any anchoring project.
Article Written By:
Mike Pistorino, Vice-President Operations
---
Concrete Fastening Systems, Inc. has over 40 years of experience selling concrete fasteners. We can ship out one box or a whole pallet of concrete anchors. Our products are of the highest quality... "your satisfaction is guaranteed". We ship all orders the same day the order is received.