Applications
The Fastenal Trubolt wedge anchor is designed for use in solid concrete and should not be used in brick, block or any hollow base material.
Features
The expansion clip on the Trubolt wedge anchor is made from stainless steel, which prevents rust and ensures its holding values.
Each box of anchors comes packaged with the correct number and type of nuts and washers.
The exposed end of the anchor is stamped with a letter designating anchor length to provide for length identification and future embedment verification.
The Fastenal Trubolt wedge anchor:
Full Threads
The Trubolt® is fully threaded and eliminates obstruction problems on the surface of the concrete as well as accommodating different thicknesses of material at the same embedment. One length anchor can be used in a multitude of applications to decrease inventory and save time and money.
Installation Steps

When installing the Trubolt wedge anchor in concrete, make sure that a hammer drill is used to drill the hole and that the drill is switched to the hammer and rotation mode.
Choose a carbide drill bit that meets ANSI standards and is equal to the diameter of the Trubolt wedge anchor being installed.
Drill the hole to a depth that exceeds the depth the anchor will be installed at, which will ensure space to accommodate drill fines.
Clean out the hole
Assemble the nut and washer onto the threaded end of the anchor, leaving the nut flush with the end. This will protect the threads when the anchor is struck with the hammer.
Hammer anchor through the fixture hole and into the concrete until the nut and washer are tight against the surface of the material being fastened.
Hand tighten the nut and then use a wrench to expand the anchor by turning the nut clockwise 3-5 turns or to the specified torque requirements for the diameter of the anchor being installed.
Brand Name
If you require the brand name Trubolt®, call us at 888-498-5747 or order online. Your order will be shipped from our Cleveland, Ohio warehouse the same day it is received. Each box of anchors comes packaged with the correct number and type of nuts and washers.
---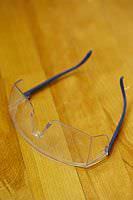 As with any anchoring project, it is important to keep safety in mind and follow instructions carefully. Always remember to wear safety goggles, handle all tools with extra care and follow all technical specifications. This article is meant to serve only as a basic explanation of concrete fasteners. Always refer to manufacturer's instructions or consult a contracting expert during any anchoring project.
Article Written By:
Mike Pistorino, Vice-President Operations
---
Concrete Fastening Systems, Inc. has over 40 years of experience selling concrete fasteners. We can ship out one box or a whole pallet of concrete anchors. Our products are of the highest quality... "your satisfaction is guaranteed". We ship all orders the same day the order is received.