Purchase Sleeve Anchors

If you have a man door that needs to be attached to a brick wall, many people have found that flat headed Sleeve Anchors work well in this type of application.
---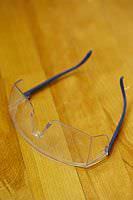 As with any anchoring project, it is important to keep safety in mind and follow instructions carefully. Always remember to wear safety goggles, handle all tools with extra care and follow all technical specifications. This article is meant to serve only as a basic explanation of concrete fasteners. Always refer to manufacturer's instructions or consult a contracting expert during any anchoring project.
Article Written By:
Mike Pistorino, Vice-President Operations
---
Concrete Fastening Systems, Inc. has over 40 years of experience selling concrete fasteners. We can ship out one box or a whole pallet of concrete anchors. Our products are of the highest quality... "your satisfaction is guaranteed". We ship all orders the same day the order is received.