Tapcon Screws Specifications: Sizes and Types
The standard blue Tapcon brand masonry screw is manufactured in two diameters of 3/16" and 1/4" and is available with either a hex washer head or flat Phillips countersunk head. The threads are Advanced Threadform Technology™ with a nail point at the point of the screw, and blue Climaseal™ finish. The stainless steel Tapcon comes in a 3/16" diameter in the flat countersunk head and in a 1/4" diameter with the hex washer head and the flat Phillips countersunk.
Diameter – CAD drawings can be found on the manufacturer's website: Tapcon Drawing
Length – Both the 3/16" and the 1/4" Tapcon are available in the same lengths, with the 1/4" also available in lengths of 5" and 6".

Lengths of Tapcon
1-1/4"
1-3/4"
2-1/4"
2-3/4"
3-1/4"
3-3/4"
4"
1/4" only 5"
1/4" only 6"

Threads – the standard blue Tapcon has Advanced Threadform Technology™ to provide easier installation and less required torque when installing the screw. The stainless steel Tapcon has the Original Notched Hi-Lo™ thread.
Point – the pointed end of the screw allows for easier insertion into the base material or through a hole in the item being fastened.
Climaseal™ - A special coating that is colored blue for the standard Tapcon and colored silver for the 410 stainless steel Tapcon which provides extended corrosion protection.
Packaging – both the standard and 410 stainless steel Tapcon are packaged 100 pieces per box with matching carbide tipped bit and 500 per carton.
Technical Specifications
Included in the technical specifications are the holding values, hole diameter, fixture thickness, minimum embedment, and maximum embedment.
Hole Diameter – the diameter of the hole to be drilled in the base material for the Tapcon is slightly smaller than the diameter of Tapcon being installed. A 3/16" Tapcon requires a 5/32" hole and a 1/4" Tapcon requires a 3/16" hole.
Bit Diameter – the bit must meet ANSI standards, have a carbide tip and be used in a hammer drill that is set in the hammer and rotation mode while drilling the hole.
Minimum Embedment - the Tapcon masonry screw must be installed in the base material a minimum of 1".
Maximum Embedment – 1-3/4" depth is the deepest that a Tapcon masonry screw can be embedded in the base material; more shallow maximum embedment is needed for harder and more abrasive base materials.
Holding Values – can be found on the following link for technical Information.
More Tapcons
Blue Hex Head Tapcon Concrete Screw
Blue Flat Head Tapcon Concrete Screw
Hex Head Stainless Steel Tapcon Screw
Flat Head Stainless Steel Tapcon Screw
Large Diameter Tapcon Zinc Plated - LDT
Large Diameter Tapcon Stainless - LDTS
---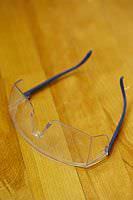 As with any anchoring project, it is important to keep safety in mind and follow instructions carefully. Always remember to wear safety goggles, handle all tools with extra care and follow all technical specifications. This article is meant to serve only as a basic explanation of concrete fasteners. Always refer to manufacturer's instructions or consult a contracting expert during any anchoring project.
Article Written By:
Mike Pistorino, Vice-President Operations
---
Concrete Fastening Systems, Inc. has over 40 years of experience selling concrete fasteners. We can ship out one box or a whole pallet of concrete anchors. Our products are of the highest quality... "your satisfaction is guaranteed". We ship all orders the same day the order is received.