1/4" x 3/4" Hammer Drive Anchor, 100/Box
SKU:

HD1434

UPC:

820274000656

MPN:

Availability:

In Stock / Ships Today
Description
Products Features
INSTALLS IN A VARIETY OF BASE MATERIALS: Can be used in a variety of applications; job will be easier and faster
MUSHROOM​ ​HEAD: Lager bearing​ ​surface provides improved pullover characteristics
ANCHOR DIAMETER IS HOLE DIAMETER: Creates easily determined hole size for simple application process
ALL SIZES PACKAGED 100 PIECES PER BOX: Standardized quantity amount for purchase planning and usage
PERMANENT​ ​FASTENING: Once installed, fastener cannot be removed; very secure
Products specifications
| | |
| --- | --- |
| Bit Size | 1/4" |
| Box Qty | 100 |
| Minimum Embedment | 5/8" |
| Head Type | Mushroom |
| Minimum Edge Distance | 1-1/4" |
| Maximum Fixture Thickness | 1/8" |
| Minimum Fixture Hole Diameter (In Place) | 5/16" |
| Minimum Fixture Hole Diameter (Hole Spotted) | 5/16" |
| Brand Name | CONFAST® |
| Minimum Spacing | 2-1/2" |
| 2000 PSI Concrete - Pull-Out (lbs.) * | 307 |
| 2000 PSI Concrete - Shear (lbs.) * | 330 |
| Length Measurement | Underneath head |
| Diameter | 1/4" |
| Length | 3/4" |
| Material | Zamac |
| Environment | Dry |
| Type | Male |
* Values shown are average ultimate values and are offered only as a guide and are not guaranteed. A safety factor of 4:1 or 25% is generally accepted as a safe working load
Installation Video
Installing a 1/4" x 3/4" Hammer Drive Anchor
Drill a 1/4" hole into the concrete using a carbide-tipped bit that meets ANSI Standards B212.15.
Drill the hole a 1/2" deeper than the anchor will penetrate the concrete, making sure the minimum embedment requirements of 5/8" is met.
The hole can be drilled while the fixture is in place. The minimum hole in the fixture for the 1/4" x 3/4" Hammer Drive Anchor is 5/16".
Clean the hole with a wire brush, vacuum, compressed air, or a blow-out bulb.
Insert the 1/4" x 3/4" Hammer Drive Anchor, slit end first, through the material to be fastened and into the hole, ensuring that the bottom of the head is sitting flush with the fixture plate.
Hammer the nail flush into the head of the anchor body.
Always use proper personal protective equipment per manufacturer's and OSHA instructions.
Application Photos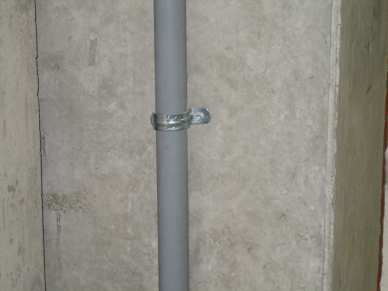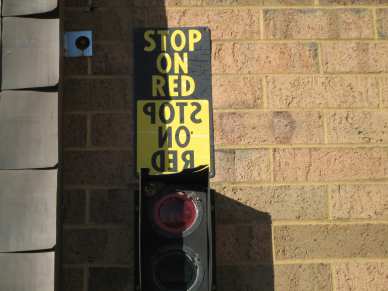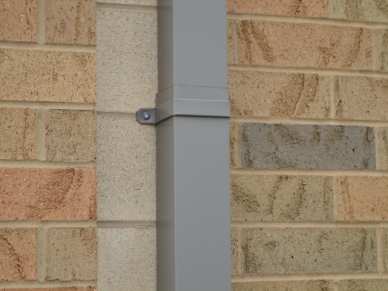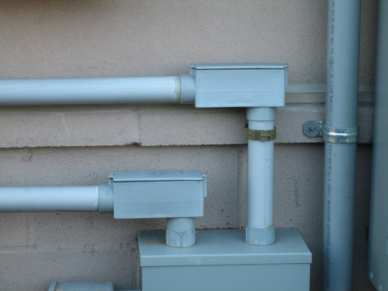 View All
Close
Additional Information
| | |
| --- | --- |
| Bit Size: | 1/4" |
| Minimum Embedment: | 5/8" |
| Type: | Male |
| Material: | Zamac |
| Environment: | Dry |
| 2000 PSI Concrete - Pull-Out (lbs.) *: | 307 |
| 2000 PSI Concrete - Shear (lbs.) *: | 330 |
| Diameter: | 1/4" |
| Length: | 3/4" |
| Box Qty: | 100 |
| Minimum Spacing: | 2-1/2" |
| Minimum Edge Distance: | 1-1/4" |
| Maximum Fixture Thickness: | 1/8" |
| Minimum Fixture Hole Diameter (In Place): | 5/16" |
| Minimum Fixture Hole Diameter (Hole Spotted): | 5/16" |
| Head Type: | Mushroom |
| Length Measurement: | Underneath head |
| Brand Name: | CONFAST |
View All
Close