1/4" x 1-3/8" Acorn Sleeve Anchor Zinc Plated, 100/Box
SKU:

SAA14138

UPC:

820274001301

MPN:

Availability:

In Stock, Ships Today!
Frequently bought together:
Description
Products Features
VARIETY OF HEAD STYLES HEX, ACORN, FLAT AND ROUND: Meets most application requirements with one style anchor; offers choices
360 DEGREE EXPANSION: Provides consistent and reliable holding values in a wide range of base materials
PRE-ASSEMBLED AND READY TO INSTALL: No need to purchase bolts, nuts, and washers separately; convenient application process
ANCHOR SIZE IS BIT​ ​SIZE: Simple, fast and provides consistent tolerance for optimal results
AVAILABLE IN ZINC PLATED AND 304 STAINLESS STEEL: Anchor choices provide ​for both dry or wet environments; versatile application to meet environmental conditions
Products specifications
| | |
| --- | --- |
| Bit Size | 1/4" |
| Box Qty | 100 |
| Minimum Embedment | 1" |
| Wrench Size For Nut | 7/16" |
| Head Type | Acorn/Open |
| Thread Type | 3/16" - 24 |
| Minimum Edge Distance | 1-1/4" |
| Maximum Fixture Thickness | 3/8" |
| Minimum Fixture Hole Diameter (In Place) | 5/16" |
| Brand Name | CONFAST® |
| Minimum Spacing | 2-1/2" |
| 2000 PSI Concrete - Pull-Out (lbs.) * | 682 |
| 2000 PSI Concrete - Shear (lbs.) * | 840 |
| Length Measurement | Underneath nut and washer |
| Diameter | 1/4" |
| Length | 1-3/8" |
| Material | Carbon Steel Zinc Plated |
| Environment | Dry |
| Type | Male |
* Values shown are average ultimate values and are offered only as a guide and are not guaranteed. A safety factor of 4:1 or 25% is generally accepted as a safe working load
Installation Video
Installing a 1/4" x 1-3/8" Acorn Sleeve Anchor Zinc Plated
Drill a 1/4" hole into the concrete using a carbide-tipped bit that meets ANSI Standards B212.15.
Drill the hole a 1/2" deeper than the anchor will penetrate the concrete, making sure the minimum embedment requirements of 1" is met.
The hole can be drilled while the fixture is in place. The minimum hole in the fixture for the 1/4" x 1-3/8" Acorn Sleeve Anchor Zinc Plated is 5/16".
Clean the hole with a wire brush, vacuum, compressed air, or a blow-out bulb.
Put the nut and washer on the 1/4" x 1-3/8" Acorn Sleeve Anchor Zinc Plated, making sure the nut is on the last threads; this will protect the threads from damage when the wedge anchor is hammered into the hole and into the concrete.
Insert the anchor through the hole in the fixture and into the hole in the base material until the nut and washer are tight against the fixture.
Using a properly sized hammer for the 1/4" x 1-3/8" Acorn Sleeve Anchor Zinc Plated, set the pin with a number of square and sharp strikes to the head of the pin until the pin is flush with the top of the anchor. There is no need to torque the nut to set the anchor since the anchor is set with the correct set pin.
Always use proper personal protective equipment per manufacturer's and OSHA instructions.
Application Photos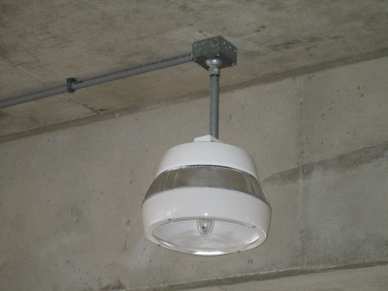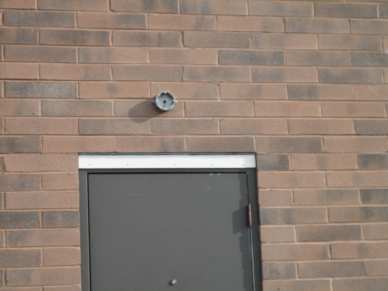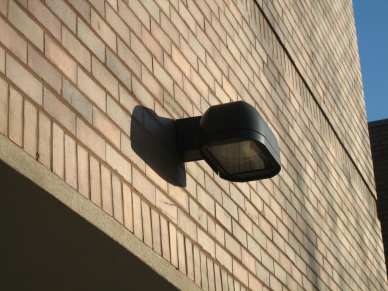 View All
Close
Additional Information
| | |
| --- | --- |
| Bit Size: | 1/4" |
| Minimum Embedment: | 1" |
| Thread Type: | 3/16" - 24 |
| Material: | Carbon Steel Zinc Plated |
| Environment: | Dry |
| 2000 PSI Concrete - Pull-Out (lbs.) *: | 682 |
| 2000 PSI Concrete - Shear (lbs.) *: | 840 |
| Type: | Male |
| Diameter: | 1/4" |
| Length: | 1-3/8" |
| Box Qty: | 100 |
| Minimum Spacing: | 2-1/2" |
| Minimum Edge Distance: | 1-1/4" |
| Maximum Fixture Thickness: | 3/8" |
| Minimum Fixture Hole Diameter (In Place): | 5/16" |
| Wrench Size For Nut: | 7/16" |
| Head Type: | Acorn/Open |
| Length Measurement: | Underneath nut and washer |
| Brand Name: | CONFAST |
View All
Close