3/4" Lag Shield Anchor Short, 25/Box
SKU:

LSS34

UPC:

820274000748

MPN:

Availability:

Contact us for information, see page for alternatives. Out Of Stock
Description
Products Features
EASY TO​ ​INSTALL: Fast, secure installation
EASY TO​ ​REMOVE: Simply turn clockwise and back the screw out of the hole
ONE PIECE DESIGN: No nuts or washers the anchor comes complete
Products specifications
| | |
| --- | --- |
| Bit Size | 1" |
| Box Qty | 25 |
| Minimum Embedment | 2" |
| Thread Type | 3/4" - 4-1/2 |
| Minimum Edge Distance | 5" |
| Minimum Fixture Hole Diameter (In Place) | 1-1/8" |
| Minimum Fixture Hole Diameter (Hole Spotted) | 3/4" |
| Inside Anchor Diameter-Bolt Diameter | 3/4" |
| Outside Anchor Diameter | 1" |
| Internal Thread Length | 1-1/8" |
| Brand Name | CONFAST® |
| Minimum Spacing | 10" |
| Bolt Length | Fixture Thickness + Embedment Depth |
| 2000 PSI Concrete - Pull-Out (lbs.) * | 697 |
| Length Measurement | End to End |
| Diameter | 3/4" |
| Length | 2" |
| Material | Zamac |
| Environment | Wet |
| Type | Female |
* Values shown are average ultimate values and are offered only as a guide and are not guaranteed. A safety factor of 4:1 or 25% is generally accepted as a safe working load
Installation Video
Installing a 3/4" Lag Shield Anchor Short
Drill a 1" hole into the concrete using a carbide-tipped bit that meets ANSI Standards B212.15.
The depth of the hole can be deeper or equal to the minimum embedment depth of 2" which is equal to the length of the anchor .
Clean the hole with a wire brush, vacuum, compressed air, or a blow-out bulb.
Insert the anchor in the hole with the closed end of the lag shield inserted first.
Place the fixture over the 3/4" Lag Shield Anchor Short, insert a 3/4" diameter lag screw through the fixture and into the 3/4" Lag Shield Anchor Short.
Use a wrench to turn the lag screw clockwise until tight or maximum torque value 60ft./lbs. is reached.
Always use proper personal protective equipment per manufacturer's and OSHA instructions.
Application Photos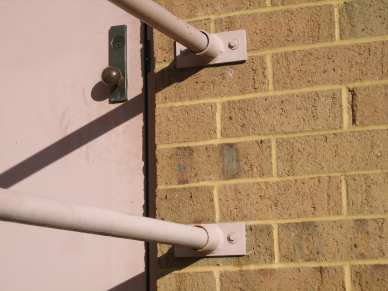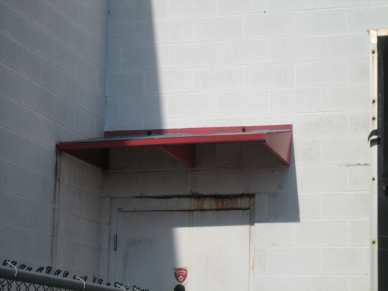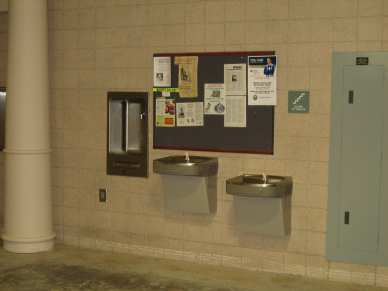 View All
Close
Additional Information
| | |
| --- | --- |
| Bit Size: | 1" |
| Minimum Embedment: | 2" |
| Thread Type: | 3/4" - 4-1/2 |
| Material: | Zamac |
| Environment: | Wet |
| 2000 PSI Concrete - Pull-Out (lbs.) *: | 697 |
| Type: | Female |
| Diameter: | 3/4" |
| Length: | 2" |
| Box Qty: | 25 |
| Minimum Spacing: | 10" |
| Minimum Edge Distance: | 5" |
| Minimum Fixture Hole Diameter (In Place): | 1-1/8" |
| Minimum Fixture Hole Diameter (Hole Spotted): | 3/4" |
| Inside Anchor Diameter-Bolt Diameter: | 3/4" |
| Outside Anchor Diameter: | 1" |
| Internal Thread Length: | 1-1/8" |
| Length Measurement: | End to End |
| Bolt Length: | Fixture Thickness + Embedment Depth |
| Brand Name: | CONFAST |
View All
Close