3/8" Lag Shield Anchor Long, 50/Box
SKU:

LSL38

UPC:

820274000694

MPN:

Availability:

Out of Stock
Description
Products Features
EASY TO​ ​INSTALL: Fast, secure installation
EASY TO​ ​REMOVE: Simply turn clockwise and back the screw out of the hole
ONE PIECE DESIGN: No nuts or washers the anchor comes complete
Products specifications
| | |
| --- | --- |
| Bit Size | 5/8" |
| Box Qty | 50 |
| Minimum Embedment | 2-1/2" |
| Thread Type | 3/8" - 7 |
| Minimum Edge Distance | 3-1/8" |
| Minimum Fixture Hole Diameter (In Place) | 3/4" |
| Minimum Fixture Hole Diameter (Hole Spotted) | 3/8" |
| Inside Anchor Diameter-Bolt Diameter | 3/8" |
| Outside Anchor Diameter | 5/8" |
| Internal Thread Length | 1-1/2" |
| Brand Name | CONFAST® |
| Maximum Torque | 10 ft./lbs. |
| Bolt Length | Fixture Thickness + Embedment Depth |
| 2000 PSI Concrete - Pull-Out (lbs.) * | 555 |
| Length Measurement | End to End |
| Diameter | 3/8" |
| Length | 2-1/2" |
| Material | Zamac |
| Environment | Wet |
| Type | Female |
* Values shown are average ultimate values and are offered only as a guide and are not guaranteed. A safety factor of 4:1 or 25% is generally accepted as a safe working load
Installation Video
Installing a 3/8" Lag Shield Anchor Long
Drill a 5/8" hole into the concrete using a carbide-tipped bit that meets ANSI Standards B212.15.
The depth of the hole can be deeper or equal to the minimum embedment depth of 2-1/2" which is equal to the length of the anchor .
Clean the hole with a wire brush, vacuum, compressed air, or a blow-out bulb.
Insert the anchor in the hole with the closed end of the lag shield inserted first.
Place the fixture over the 3/8" Lag Shield Anchor Long, insert a 3/8" diameter lag screw through the fixture and into the 3/8" Lag Shield Anchor Long.
Use a wrench to turn the lag screw clockwise until tight or maximum torque value 10 ft./lbs. is reached.
Always use proper personal protective equipment per manufacturer's and OSHA instructions.
Application Photos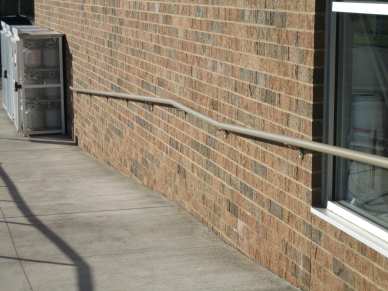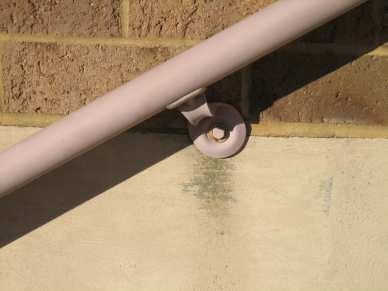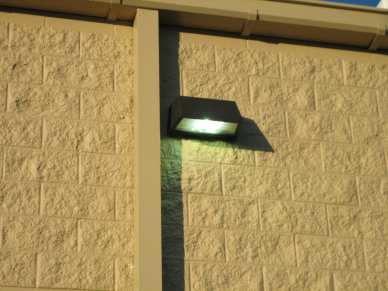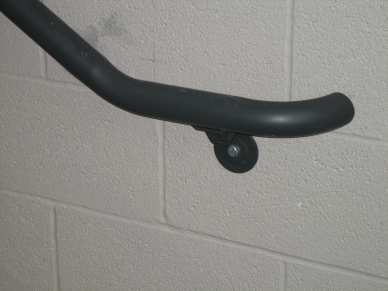 View All
Close
Additional Information
| | |
| --- | --- |
| Bit Size: | 5/8" |
| Minimum Embedment: | 2-1/2" |
| Thread Type: | 3/8" - 7 |
| Material: | Zamac |
| Environment: | Wet |
| 2000 PSI Concrete - Pull-Out (lbs.) *: | 555 |
| Type: | Female |
| Diameter: | 3/8" |
| Length: | 2-1/2" |
| Box Qty: | 50 |
| Minimum Edge Distance: | 3-1/8" |
| Minimum Fixture Hole Diameter (In Place): | 3/4" |
| Minimum Fixture Hole Diameter (Hole Spotted): | 3/8" |
| Maximum Torque: | 10 ft./lbs. |
| Inside Anchor Diameter-Bolt Diameter: | 3/8" |
| Outside Anchor Diameter: | 5/8" |
| Internal Thread Length: | 1-1/2" |
| Length Measurement: | End to End |
| Bolt Length: | Fixture Thickness + Embedment Depth |
| Brand Name: | CONFAST |
View All
Close